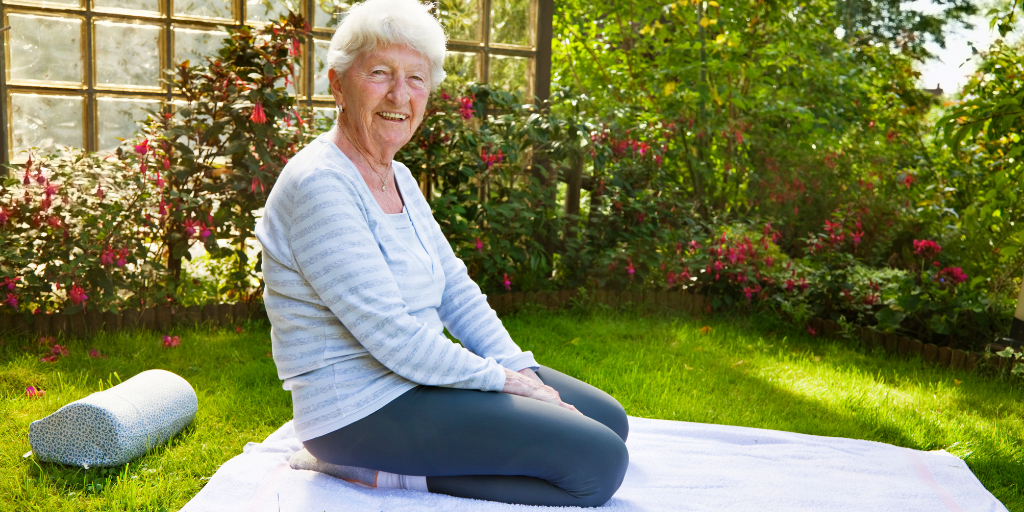 Keeping Older Adults Active During COVID-19
COVID-19 is a serious threat to us all, but older Canadian adults are at a high risk of experiencing serious complications. While social distancing and vigilant hygiene are helpful in limiting the spread of the virus, taking care of your overall health is incredibly important. The Government of Canada states that looking after both mental and physical health should be a priority for older adults.
However, Statistics Canada found that only 1 in 5 older adults in Canada achieve the recommended 150 minutes of moderate-to-vigorous physical activity per week! Understandably, it's been even more difficult for older adults to exercise during the pandemic. Fortunately, with a bit of creativity, it's more than possible to keep older adults active in this challenging time.
The Importance of Exercise for Older Adults
Being active has many benefits for older adults. In general, staying active helps seniors reduce falls and injuries, improve balance, stay independent and prevent disease. During the pandemic especially, staying active supports health and wellbeing. Additionally, it aids in keeping older adults occupied, engaged and positive during these difficult times in which they may not have as much social interaction.
Types of Activities for Older Adults
There are many different ways that older adults can stay active and improve their health. The Canadian Government recommends that seniors get 2.5 hours of moderate-to-vigorous aerobic activity each week and that they spread out the activities into 10+ minute sessions. Some examples of different types and intensities of activities include:
Aerobic: Defined as a continuous activity

Pushing a lawnmower
Biking
Brisk walking
Dancing

Moderate Aerobic Activity: Speeds up breathing and heart rate, but simultaneous talking is possible.
Vigorous Aerobic Activity: Increases your heart rate significantly. Talking while taking part in vigorous aerobics will be difficult without getting out of breath.

Jogging or running
Cross-country skiing

Strength Training: Prevents bone loss and improves balance and posture while keeping muscles and bones strong.

Lifting weights or using resistance bands
Yoga
Pilates
Climbing stairs
Curl-ups or push-ups
Helping Older Adults Get Active
Even while group activities are restricted and many seniors are unable to enjoy group workouts or classes, there are still several ways that older adults can stay active right now. There are many online resources detailing a wide variety of workouts that seniors can try, not to mention virtual exercise classes.
No matter where you or your loved one are in your health journey right now, ComForCare can help. We are committed to your health and safety, and we will do our part to help older adults stay active during COVID-19. To learn more about our personalized care plans for each and every senior, contact us HERE.
Whether your loved one needs assistance only a few hours a week or around-the-clock, our team is happy to help! Call (613) 792-3663 to learn more about the transition care services offered through ComForCare Home Care (Ottawa-Champlain, Ontario).