Home Care Services in Ottawa-Champlain and the Surrounding Areas
---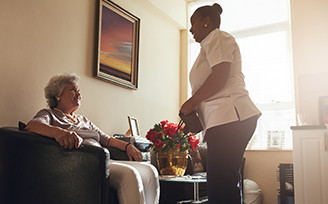 Whether it's due to aging, a chronic health condition or an injury, sometimes people need a little extra help around the house. That's where ComForCare can help. Our agency provides non-medical home care services to individuals in Ottawa, Ontario and surrounding areas. Our services are for the elderly, the injured, those recovering, persons of all ages with disabilities or chronic conditions, veterans, and more.
Whatever you need, we are here for you. Whether it is a medication reminder or help with meal preparation, safety supervision or companionship, ComForCare allows clients to stay in their home and continue to do all of the things they enjoy. Our caregivers are available for as little as a few hours a week up to 24 hours a day, seven days a week.
---
Ottawa Home Care Services
At ComForCare Ottawa, we care about helping our clients live independently in their own home. Our home care services include many Activities of Daily Living that we perform, or assist with including:
Dementia care services
Parkinson's care services
Meal preparation and planning
Medication reminders
Fall risk assessment and prevention
Errands and transportation assistance
Grooming and hygiene
Toileting, and bathing
Choosing clothing and dressing
Safety supervision
Exercise and mobility
Hospice care support services
Palliative care
Light housekeeping and laundry
Household duties
Making beds and changing linens
Taking out the trash
Vacuuming and dusting the home
Companionship
In home family respite
Facility Staffing Solution
24-hour and live in care
Personal care
Medical appointment accompaniment and transportation
---
Quality Caregivers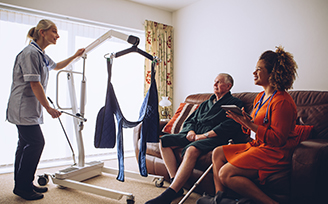 At ComForCare, we take great pride in selecting our caregivers and we ensure all caregivers meet our standards for excellence. Our caregivers receive ongoing educational training in order to stay up-to-date with best practices and industry changing. To help develop strong, trusting relationships between clients and caregivers, we carefully match clients with caregivers whose interests, life experiences and personalities complement their own.
With ComForCare at your side, you can feel confident in the care you or your loved one is receiving. We assure you that a dedicated, professional caregiver is in your home. Our responsive management team is waiting to answer any questions that come up; therefore, you can rest assured you will always be heard, taken care of, and able to live your best life possible.
---
Whether your loved one needs assistance only a few hours a week or around-the-clock, our team is happy to help! Call (613) 792-3663 to learn more about the transition care services offered through ComForCare Home Care (Ottawa-Champlain, Ontario).