Importance of Handwashing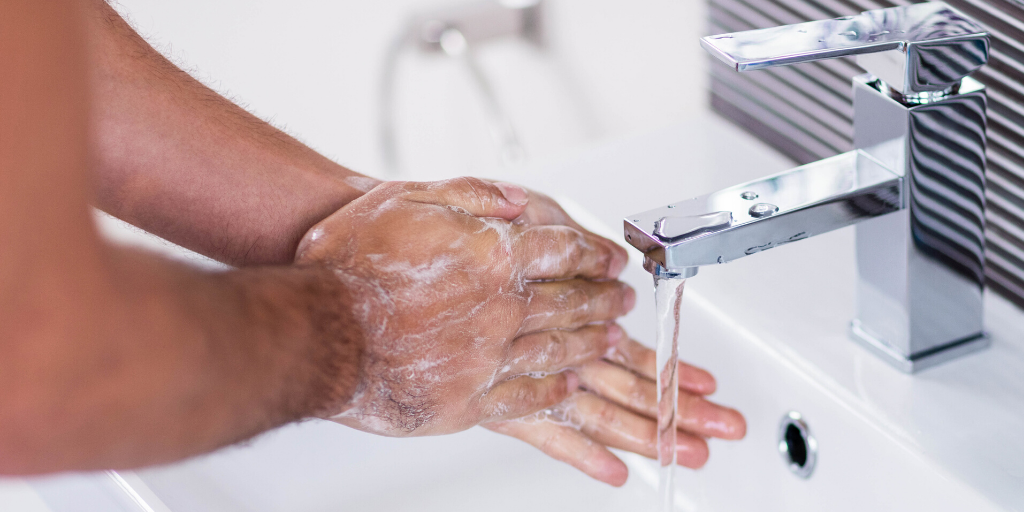 Correct Handwashing Technique
Use soap and water when hands are visibly soiled. If hands do not have visible dirt, use an alcohol-based hand rub with more than 60% alcohol.
Remove any hand or arm jewellery prior to washing your hands.
Whether using soap and water or hand sanitizer, rub for at least 15 seconds for effective cleaning.
Thoroughly scrub all parts of your hands, including the backs of your hands, under your nails, and between all fingers.
Do not use a common towel to dry hands, as it may carry germs. Use disposable cleaning cloths.
Make sure to protect your hands from excessive drying. Skin is only a valuable line of defence when it is intact. Prevent chafing by making sure to wet your hands before using soap and use an alcohol-based rub when possible. Alcohol-based hand rubs actually contain emollients that reduce skin irritation.
When to Wash Hands
After any personal functions like blowing your nose or using the toilet.
Whenever hands come in contact with bodily fluids.
Before handling, serving, or eating food or feeding another person.
Before and after invasive procedures.
After assisting another person with personal care.
Senior Handwashing