Autumn Activities for Older Adults and Their Families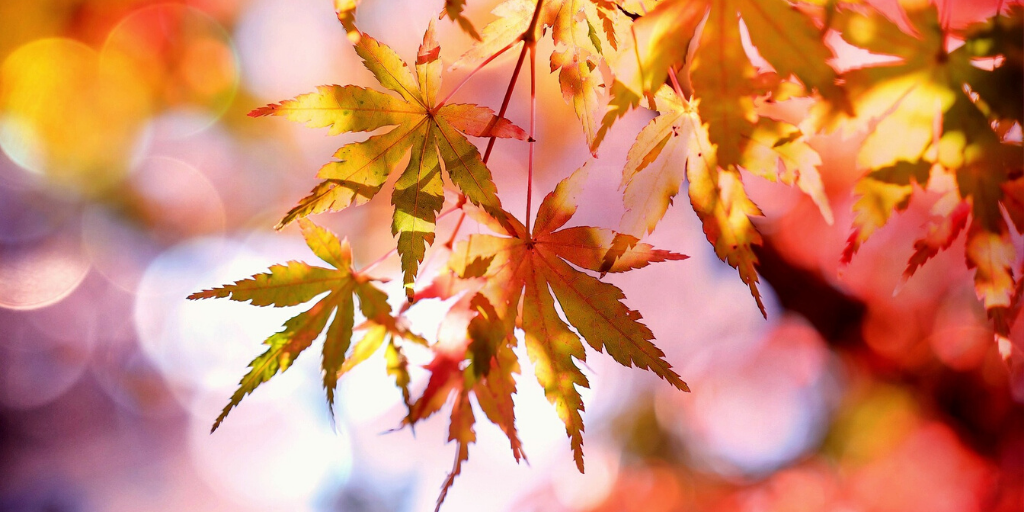 Autumn in Canada brings chilly breezes and the fiery colours of the changing leaves. And, though we may miss the long days of summer, these festive activities will help everyone in your family from the young to the old welcome fall and family togetherness.
Be a neighbourhood environmentalist. Collect large seeds, leaves, flowers and other plant life during a family outing at the park or even in your yard. Then organize them by size, shape, type or colour. See which family members, young or old, can identify what type of plant it. If you need a little help, consult this guide.
Take a new family photo. Use the backdrop of autumn for your next family photo. Accessorize with hay bales, piles of leaves, pumpkins or baskets of apples. Just make sure older adults and young children keep warm during the photoshoot in case it runs long. You may need to keep warm drinks and blankets on hand. Your younger and older family members can wrap these and use them as gifts for extended family members during the holiday season.
Make leaf art. You can easily make leaf rubbings with crayons, paper and leaves. Lay a leaf with the veins facing up under a sheet of paper. Then, rub the side of a crayon gently over the paper. Turn a single leaf rubbing into a collage by adding different colours of the same leaf or multiple types of leaves in the same colours. Be creative with colour – the leaves don't have to be greens, reds, browns, yellows or oranges. You may need to hold the hands (or papers) of the very young or very old to help them complete this activity. Step-by-step directions for leaf rubbings are available here.
Create a family tree. Talk about your family lineage. Ask older adults to share stories about their parents and grandparents while another family member writes those names on a family tree. You may want to start with the youngest person in your family at the bottom and work up to the oldest or start from the left with the youngest person and work to the right to the oldest. Click here for more information.
Spread the light. Find empty glass jars or clear plastic tumblers. Insert leaves, pine needles and acorns in and around the sides of the container. Add battery-operated tea candles to the bottom, then tie ribbon, string or jute around the outside of the jars. Then, include them as the centrepiece on the dining table for Thanksgiving.
Bring pumpkins to life. Instead of carving jack-o-lanterns with knives, young children and older adults can decorate pumpkins with washable markers, oil pastels, stickers or crayons. Take some time to talk about faces you could draw – spooky, gleeful, silly or angry – and then get started. Using washable or removable materials may help prevent stained hands and clothing, and it allows them to get the pumpkin's features just right.
Bake apple treats. Autumn is the best time to make apple-flavoured baked goods. Older adults can share family recipes with their children and grandchildren. Bakers of any age can help measure, stir, grease pans, lick spoons and be taste-testers.
ComForCare Home Care offers in-home care services for older adults, such as bathing and grooming, transportation and light housekeeping, so family members can have time to enjoy fall festivities with their older loved ones.