Choosing the Right Care Provider for Your Loved One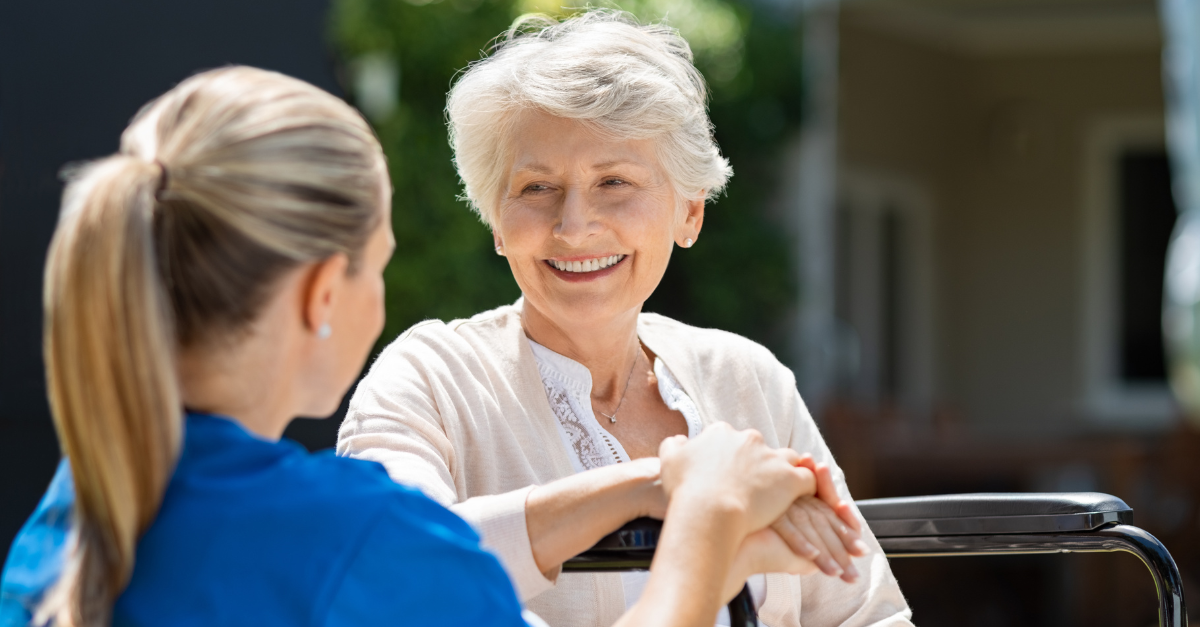 Selecting a Care Provider: Assessing Your Loved One's Needs
When choosing a care provider, the sheer number of options can be overwhelming, especially if you're not sure what you're looking for. To minimize the stress of this decision, as well as ensure your loved one is receiving the appropriate type of care for their needs, it is important to begin by assessing your loved one's needs.
This assessment will indicate what assistance your loved one needs, which will narrow down the senior care providers that you need to research. From their level of independence to their ability to complete day-to-day tasks to various health conditions requiring support, each element of daily life requires consideration.
At ComForCare, we provide personalized care plans for our clients to preserve dignity and quality of life. It is also an option to modify care plans as needs change or conditions progress, which means you won't have to worry about selecting a care provider to accommodate new needs.
What Are the Types of Care Providers Available?
To make the selection process easier, each care provider service can be organized into several categories. Each category provides a level of support which can then be easily matched with the assessment of your loved one's needs. The categories are:
Family members and loved ones: This is often the first option people pursue. Depending on your loved one's needs and your availability, this can be a good solution. However, caring for a family member is a big decision to make and it's sometimes difficult to really know the amount of care and commitment that might be involved.


Paid caregivers: Licensed caregivers can be hired to help your loved ones, from light housekeeping and meal preparation to medication supervision and behaviour management.


Retirement homes: These facilities provide many living and support options that can be determined based on your loved one's needs and condition.


Nursing facilities: If you're looking for long-term care, nursing, or rehabilitation services, a nursing facility may be the right place for your loved ones. They can offer 24/7 supervision and personal care.


Home health services: Many aging adults wish to maintain their independence as much as possible. In-home care services can be a great answer. Caregivers will travel to the individual's home to provide support, assistance, and additional services.


Hospice care: This care option is specifically catered towards end-of-life care. This type of facility focuses on the care, comfort, and quality of life of a person who is approaching the end of their life.


Rehabilitation facilities: If your loved one has undergone surgery or experienced an injury, they may require extensive rehabilitation or therapy to recover successfully. These facilities provide the proper support and staff to ensure the safety and proper recovery of your loved one.
In-Home vs. Facility Care
One critical decision when selecting a care provider is choosing between in-home care and facility care. There are benefits to each of these options. Which is best comes down to your loved one's unique needs.
In-home care means that a trained caregiver will travel to the home of their client to provide a variety of services. Support can be offered in many ways and levels depending on their condition. If a client is independent and able-bodied, they could benefit from light housekeeping, companionship, and transportation assistance, whereas if a client has dementia and physical limitations, they may receive meal preparation, medication supervision, and behaviour management assistance. The benefits of in-home care are that it allows individuals to maintain their independence as much as possible, remain in a familiar place, and stick to their usual daily routine.
Facility care is beneficial for individuals who need 24/7 nursing support and supervision, as their home is no longer a safe place for them to be alone or unassisted. Nursing staff are available to help residents with a long list of tasks, from bathing to rehabilitation to taking medication. There are a variety of facilities to choose from, as some specialize in specific conditions, such as Alzheimer's and forms of dementia, or offer suite choices that encourage varying levels of independence.
If you are unsure what option is best suited for your loved one, we encourage you to visit the facility or meet the caregivers to better understand how they will prioritize your loved one's needs and work to make their life the best quality it can be.
Choosing ComForCare
At ComForCare, we help to assess your loved one and recommend tailored care programs that will maintain their dignity and quality of life in the best way possible. Our in-home care programs are top-notch, as we work with compassionate, highly qualified caregivers and prioritize the unique interests of our clients.
If you are interested in learning more about ComForCare Home Care Plans, contact us today or visit our website for more information.