Recognizing the Need for In-Home Care: Six Signs to Watch For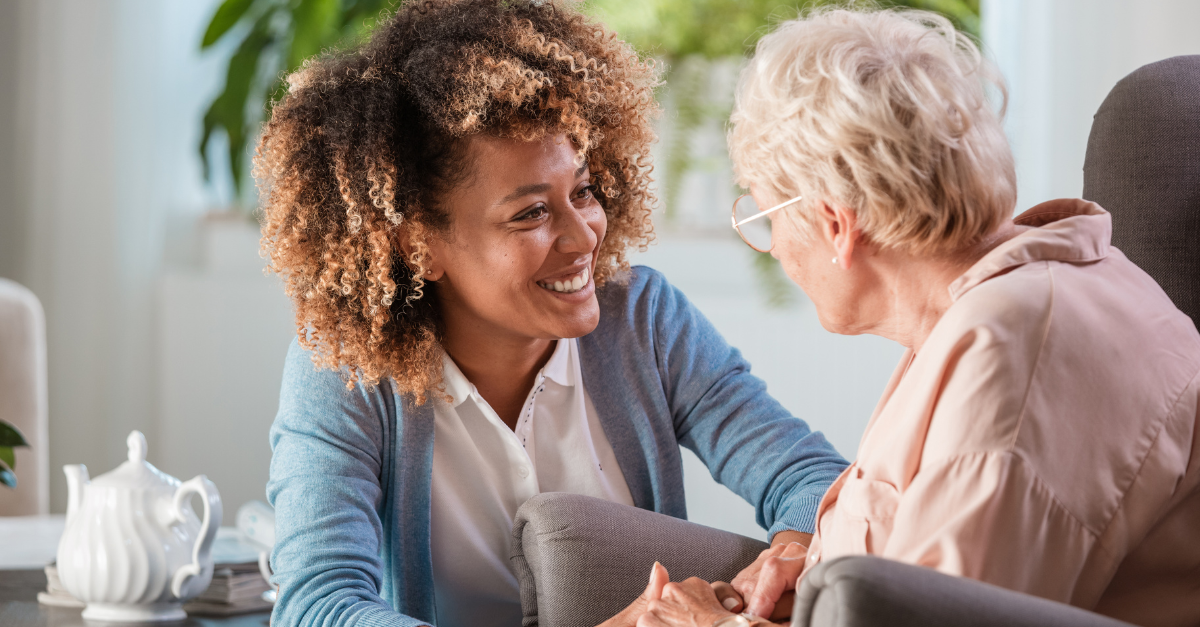 Recognizing the Need for In-Home Care: Six Signs to Watch For
The place that you call home is special. People spend years fine-tuning their home to be the perfect space for them. This is why when adults begin to age and need more support, the idea of having to leave their home to enter a retirement residence or nursing home can be upsetting. An excellent solution to this problem is in-home care.
With the help of elderly home care, individuals can receive the support that they need, while staying in the comfort of their own home. This top-notch solution requires the family to recognize when their loved one needs care.
In this blog, learn about six tell-tale signs for in-home care that your loved ones, family members, or friends should look out for.
An Increase of Slips, Trips, or Falls
An excellent sign that in-home care for seniors should be considered is an uptake in the number of slips, trips, falls, or other small accidents that occur. While minor injuries or mishaps are commonplace, so there is no need for panic, they can often lead to more significant injuries, which may be more serious.
In-home care services can help to assess the home to see if there are areas that can be modified to prevent these incidents, as well as provide in-home caregivers to assist with tasks that pose risks, such as bathing or preparing meals.
Conditions Becoming More Apparent
There is a wide array of physical and cognitive conditions that aging adults can be diagnosed with. Each of these conditions has their own set of symptoms and side effects, which can negatively impact seniors' day-to-day behaviors.
While loved ones can do research and attempt to support seniors, in-home care provides support from individuals who understand the conditions and know how to best support a quality of life that promotes happiness and healthiness.
A Significant Change in Mood or Demeanor
If you are noticing a change in mood or demeanor of your loved one, aging parent, or family member, this could be a sign that they are lonely, depressed, or undergoing significant lifestyle changes. Things that used to bring them happiness may no longer be available or provide the same reaction.
One service that our in-home caregivers provide is companionship. While they are trained to offer a multitude of services, our compassionate staff can spend time with clients exclusively to create happy memories and boost their mood.
Housekeeping Becoming Lax
Cooking, cleaning, gardening, and other housekeeping tasks are often part of our everyday routine; however, as adults begin to age, these tasks can become overwhelming, tedious, or bothersome to complete. A sign that assistance should be considered is if these tasks begin to wane or are not completed. Often, a messy home or an unkept front lawn or garden is a tell-tale sign that support is required around the home.
Support of Family Members Becomes Too Much
While many family members want to become the support system of their grandparents or aging parents, the demand can be substantial. Especially as the conditions or needs of loved ones increase, family members can find themselves in a position where they are no longer able to provide as much support as is being asked for. This is the perfect opportunity to consider employing in-home caregivers to cater to more substantial needs.
If you're looking for additional information about acquiring in-home care services, visit our website or give us a call. ComForCare is known for providing the right in-home services to foster the best quality of life for seniors.