The Merits of Moving Around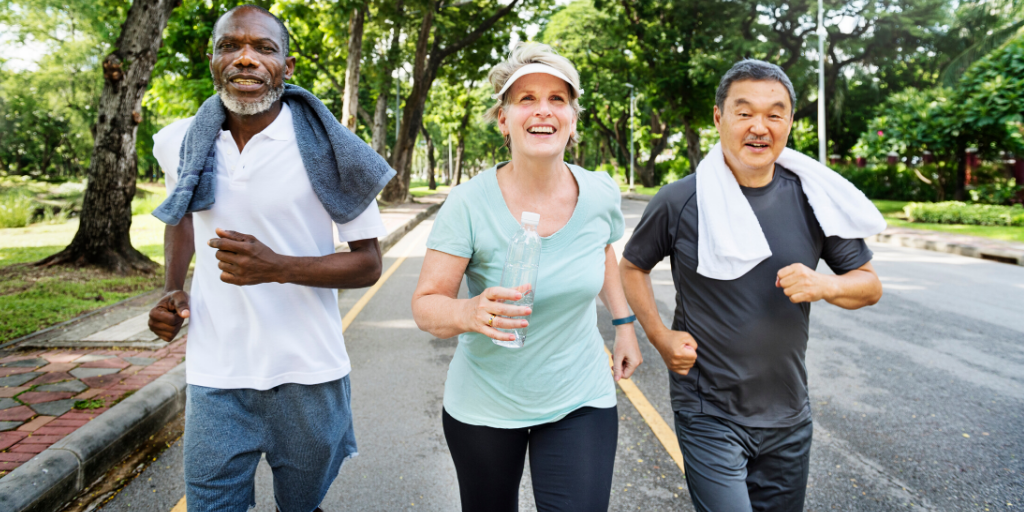 My office has a sensor that turns the overhead light on and off if it senses movement or lack thereof. Sometimes, I'll be typing away and be cast into darkness only to have to wave my arms frantically to trigger the sensor to turn the light back on. Sometimes I just keep working in the dark. What I should really do is get up and get moving.
According to the Public Health Agency of Canada, Canadian office workers spend
77-80% of working hours
in prolonged sitting periods. That's not that much different from all Canadian adults, who are sedentary during
70% of their waking hours
.
A sedentary lifestyle can be a contributing factor in
chronic disease
. Inactivity can increase the
risk
of:
Obesity
Coronary artery disease
Stroke
High blood pressure
Type 2 diabetes
Colon cancer
Breast cancer
Being more active can help strengthen muscles, burn calories and stimulate circulation.
If you have a desk job, what are some ways to increase movement at work? You might want to get your workplace involved in the
Sit Kicker Movement
, which helps businesses order two free sit-to-stand work desks and work towards "more stand-friendly physical work environments."
Here are some other suggestions to try:
Get up from your chair at least once each hour
. Set a timer on your computer or phone if you need a reminder. According to
Alan Hedge, professor of ergonomics at Cornell University
, an even better strategy is to divide each half-hour in the following way: Sit for 20 minutes, stand for eight minutes and move around for two.
Stand up when you talk on the phone. Walk around while you chat. If you don't have much space to move, do something other than movement, such as balancing on one leg for 10 seconds while holding onto the back of a sturdy chair.
Use a good sitting position
. According to the
Canadian Centre for Occupational Health and Safety
, a good sitting position allows employees to change their body positions frequently and naturally within an acceptable range, without restrictions from the workstation or job design.
Add extra steps where you can. Use the stairs instead of the elevator. Park a little farther from the office door. Utilize a restroom on another floor. When printing documents, select a printer that's farther away from your desk.
Talk with co-workers face to face. Ditch email as a first response. Find the time to walk over to your colleague's desk. Then stand while you talk.
Make a daily appointment with yourself to walk at lunchtime. Invite a buddy or two to walk with you. Having an exercise partner keeps you accountable.
Check out other options with your employer. A standing desk or yoga ball chair can add variety by providing a change in posture and strengthening core muscles.
The risks from too much sitting increases with age. Sedentary behaviour in adults over age 60 can decrease their ability to perform life skills needed for independence. According to
one study
, each hour of sedentary behaviour in older adults is associated with 46% greater odds of disability with activities of daily living, even when adjusted for moderate-vigorous activity and health factors.
If you or someone you know needs help to live independently or a companion to help them stay active, ComForCare Home Care can help. Trained caregivers provide in-home assistance with bathing, transfers, meal preparation, errands and medication reminders. Contact us today for more information.