What Makes ComForCare's Services Unique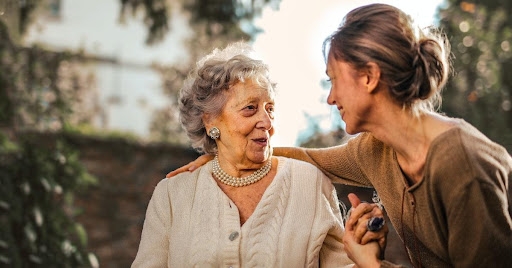 What Makes ComForCare's Services Unique
While there are many in-home care services available to seniors, ComForCare is unique in many ways, which takes your loved ones' care to new heights. When you are deciding on the company to provide home care services, make sure you're choosing the right one by learning more about what they can offer that others cannot.
In this blog, we will delve deeper into the unique elements that make ComForCare services stand out as the right option for your loved ones.
The Benefit of Personalized Care Plans
As the home care services ComForCare provides are extensive, it allows us to work closely with each family to determine the best combination of services to cater to your loved one's needs. Instead of requiring families to choose a "one size fits all" package that best fits, we offer the creation of a personalized in-home care plan. This approach is unique, as it considers the specific needs of the individual we are supporting and adapts to any changes in their condition or abilities as they age.
Providing the Best Care in the Comfort of Your Home
One of the main benefits of ComForCare's services is that all the care services we provide are offered in-home. This means that your loved ones can remain in the comfort of their own homes. We find that this element ensures that seniors remain calm, comfortable, and open to the lifestyle changes that they are experiencing. Whether they are experiencing new symptoms of conditions or are no longer able to maintain their home like they used to, the emotions associated with these changes are often managed by being able to remain in their home.
Dementia Care Services
Our dementia care services are exceptional for both the seniors and their families, as they focus on prioritizing the needs of our clients and creating better days for them. We offer personal, specialized care services to allow individuals with dementia to live safely and comfortably at home.
Our professional caregivers are trained in the behavioural and emotional symptoms of dementia, which allows them to manage the behaviours of your loved one and redirect them efficiently and effectively. During hourly visiting care, our caregivers will focus on improving the quality of life of your loved ones by engaging in activities, conversations, and more to create enjoyable experiences and memories.
Need 24-Hour Live-In Care?
We understand that the physical and emotional conditions of seniors may progress, transitioning them to require 24-hour live-in care. Whether they don't sleep throughout the night anymore or are being cared for by a family member who needs a break, our team at ComForCare is ready to support them.
Our caregivers are equipped and available to look after your family member or loved one around the clock, seven days a week. Our professional caregivers function as caring companions that are equipped with the expertise to provide specialized care, if necessary.
For more information on ComForCare Services or how to kickstart the creation of your loved ones' individualized in-home care plan, give us a call. We are happy to walk you through the steps we can take together to help your loved ones live the best life possible.