Keeping the Home Safe and Sanitary During COVID-19
Posted: in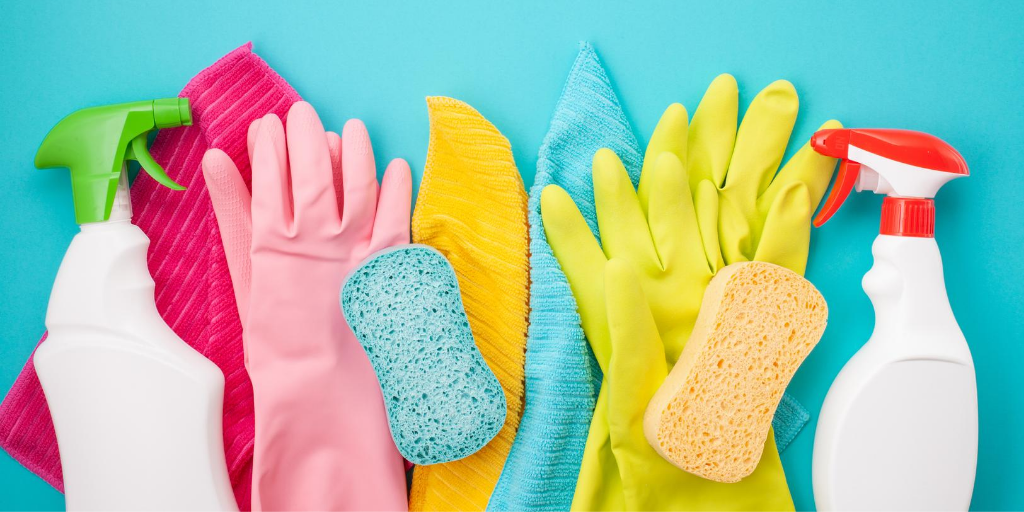 When we take the proper precautions, we can limit the spread of the coronavirus. In addition to practicing social distancing and mask-wearing, we must also take extra care to clean and disinfect the home.
While keeping the home safe is essential for everyone, it is even more critical for older adults. Seniors are a high-risk group when it comes to developing serious COVID-19 complications, including death. Many older adults also have additional conditions, like diabetes, that also increase the likelihood of such complications.
By carefully and diligently sanitizing the home where an older adult lives, we can reduce the risk of COVID-19 and help keep our senior loved ones safe. Read on to learn more about keeping the home safe and sanitary for seniors in this challenging time.
Cleaning vs Disinfecting
Both cleaning and disinfecting are vital for keeping the home safe, but they are different processes. According to the Government of Canada, cleaning reduces germs on a surface, but it does not necessarily kill them. When it comes to COVID-19, cleaning methods involving damp cloths or mops are more effective than dry methods.
Alternately, disinfecting kills the coronavirus and is easy to do when you use disinfectants according to their directions. Health Canada has a comprehensive list of hard-surface disinfectants that show the most effective results when used against COVID-19. The most common ingredients used are Benzalkonium Chloride and Alkyl Dimethyl. You may also use a diluted mixture of bleach.
When and Where to Sanitize
For cleaning and disinfection to work, they must be done at the right times and in the right locations. You must make sure to wipe down high-touch surfaces that people come in contact with frequently. High-touch surfaces in your home include:
Toilets

Handles/doorknobs

Tables and counters

TV remotes and keyboards

Electronics

Laundry hampers

Light switches
Clean high-touch surfaces regularly. Additionally, it is ideal to disinfect before eating and to clean on a daily basis.
Tips for Cleaning
Keep cleaning hazard-free. Some of the top cleaning tips from Health Canada include:
Do not store diluted bleach; only make as much as you need at the moment. Pour the bleach into the water.

Keep bleach and household cleaners stored safely away from children.

Do not mix bleach with other chemicals.

Ensure adequate ventilation when cleaning.

Protect yourself with goggles and rubber gloves.

Wash your hands thoroughly after cleaning with products.

Follow all directions on the labels for the products.
ComForCare Can Help
Keeping the home sanitary and safe is very important for seniors, but it's not always easy to do. That's where we come in. ComForCare offers personal care services, like light housekeeping. We can help clean and disinfect to ensure that your older loved one is in a clean and safe environment. Learn more about our personal care services or schedule your appointment HERE.