Dementia Care - Dementia Wise®
As your partner in care, ComForCare provides personal and specialized dementia care.

The DementiaWise® program uses a comprehensive approach to care for you or your loved ones with Alzheimer's and other forms of dementia. The techniques and methods used cover aspects of care that span the entire course of dementia, from early stage to late stage.

Our goal is to increase the positive emotional experiences and engage with the world and people in your or your loved one's life. This creates days that are more pleasant, positive and safe for all. The DementiaWise® program focuses on accentuating the positive by supporting and encouraging remaining skills and abilities through the use of personalized, meaningful activities.

ComForCare Richmond Hill & Markham is a certified Dementia Wise® office. Our caregivers' continued education in dementia care through supported self-learning helps you and your loved ones experience better days and deliver on our brand promise: Live Your Best Life Possible
Fall Risk Management – GAITWAY™
The goal of the GAITWAY™ Fall Risk Management program is to minimize the risk of falls in our senior population through an approach that will empower you and your loved ones to understand fall risk, what can increase risk and what can be done to improve strength and balance.
During the initial home visit assessment, ComForCare completes the GAITWAY™ Fall Risk Assessment screening tool. Our trained clinician will survey the living space, make suggestions to improve safety with devices and equipment such as handrails and evaluate motor skills and balance of your loved one.
Partnering with you and your loved ones, The Stay Independent Assessment, an evidence based self-assessment tool, is completed to screen and track risk factors on a regular basis.
Our caregivers are educated in fall risk factors and what they can do to manage risk.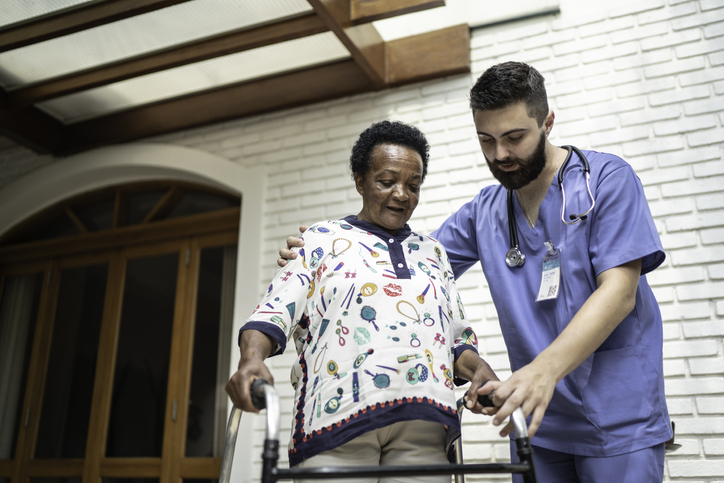 Whether your loved one needs assistance only a few hours a week or around-the-clock, our team is happy to help! Call (416) 637-7667 to learn more about the transition care services offered through ComForCare Home Care (Richmond Hill - Markham, ON).