Making Masks More Comfortable for Older Adults
Posted: in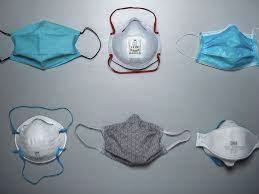 CANADIAN: Making Masks More Comfortable for Older Adults
COVID-19 is a major concern for us all, but older adults are a particularly at-risk group. Following safety protocols is critical for keeping everyone safe, especially the seniors in our lives. As we know, frequent handwashing with the proper technique is important in preventing the spread of COVID-19. Canadian public health services also advise wearing a non-medical face mask when it is not possible to distance from others.
When an individual wears a face-covering correctly, it can "reduce the spread of his or her own infectious respiratory droplets." Unfortunately, infected individuals can unknowingly spread COVID-19 through these droplets even when they are asymptomatic. It is for this reason that masks should be worn in public areas, regardless of whether symptoms are apparent.
Many older adults experience discomfort when wearing face masks. They can be uncomfortable. Fortunately, there are several ways to combat this issue.
Choose the Right Mask
Choosing the right type of face covering is the first step toward comfort. The PHAC recommends two layers of tightly-woven fabric, and cotton is one of the most comfortable and breathable options available. Multiple layers of high thread count cotton can help in preventing the transmission of smaller COVID-19 particles.
Fit also makes a difference. A face mask should feel secure but not tight. Ideally, it should not obstruct the wearer's vision. The presence of a flexible metal strip along the bridge of the nose can aid in this.
Clean Your Mask
Treat a face mask as you would underwear, and wash it after each use. A clean mask is more comfortable and easier to breathe through. It is best to have multiple masks on hand as a wet or even damp mask is ineffective.
Spread Out Your Trips
One way to make mask-wearing more bearable is to take breaks. Try to schedule errands in a way that allows a stop at home. If a face-covering becomes too uncomfortable, find a safe, unpopulated, outdoor space where it can be removed for a bit. In the meantime, the key is to remain calm and focus on breathing.
Minimize Facial Products
Limit the use of facial products while wearing a mask. Thick moisturizers and makeup tend to melt off and clog the pores. This alone can cause discomfort. It also makes skin issues around the mouth and nose more likely.
Again, wearing a face-covering is important in managing the spread of COVID-19. Using the tips above can ease the discomfort reported by older adults. To do your part in keeping everyone safe, continue to practice good hygiene, distance from others and wear a mask.