Testimonials - Toronto Central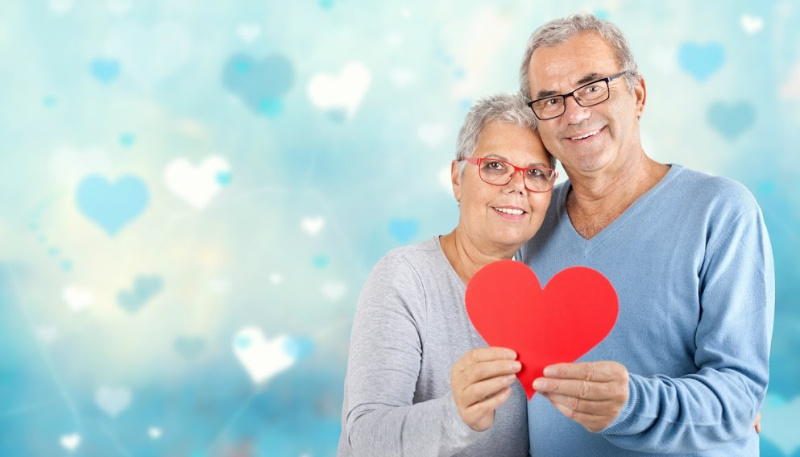 Terri
"We would like to express our great appreciation for the kind care and attention all of you at ComForCare gave my dad for the last 2.5 years of his life in the Assisted Care Wing of the Grenadier Retirement Residence. From the beginning of dad's mental decline, Marcelina and all of your PSW staff helped us immeasurably. When he was needing more supervision, we first contracted with ComForCare to be with dad 24 hours a day. This was a very trying time, but the PSWs handled it well, always keeping dad's interests and safety uppermost in their mind, despite his objections. When he was first asked to move to the assisted area, on strong medical advice, he was naturally very upset. A PSW, Tenzin, I believe, stayed with him that day, and eventually got him to go to the new apartment. For the remainder of his life, 2.5 years, he relied on the ComForCare PSWs to accompany him on outings, three or four times a week. His safety and wish to be independent were quietly and patiently considered at all times, e.g., use of cane or walker, appropriate outdoor clothing. Whenever I had a request or concern regarding ComForCare and dad's care, I received a prompt reply from the office, either from Marcelina, or yourself in off hours. If dad had a concern, and I was unavailable, the PSW would investigate, let the office know and I would be informed. These communications were especially helpful to me when I was absent. I wish I could name all the wonderful staff who attended dad, but being unable to do so, am nonetheless happy to recommend ComForCare and their staff to anyone in need of extra help for a loved one."
MH Family
"I would like to say that our family was extremely happy with the professional and courteous service that your staff provided to my mother when she broke her hip, we believe the success of her recovery was in part due to "ComForCare Home Care" services. I would recommend their services to anyone."
Carolyn W.
"Renee - I just wanted to let you know how very happy I am with the 24-hour care we have been receiving. The caregivers have been excellent. I realize it is not easy to take care of someone with dementia, but the members of your staff have shown great care. Also, any dealing I have had with you or Marcelina have been wonderful. You are on top of all details. Your firm has made my life easier."
Tony D.
"I would like to thank you and your team once again for an outstanding job you did for my aunt. I was very impressed with the level of care and the attentiveness your personal care workers provided. I was equally impressed as to the information they were providing during my visits to bring me up to speed. I felt very comfortable having her being looked after by your staff and also your guidance and dedication to keeping me informed of new developments. Your attention to detail and ability to alter required arrangements and increase care time was wonderful for her. As for my involvement as Power of Attorney for Health, you and your crew made this task less stressful and taxing. Thank you again for a job well done, I was glad to have found you."
E.H.
"I just wanted to let you know how well things are going between Sengal and my parents! They absolutely love Sengal and really appreciate how hard she tries to (make) their Wednesdays really special. It is such a relief to know that I don't have to come in to see my parents on Wednesdays. It is so reassuring to know they will be taken care of by someone I trust so much. Having Sengal come to see my parents once a week means I get an afternoon off - an afternoon free of worry - because they are in such capable hands. When Sengal arrived the other day, I was pretty upset at the way the staff at their nursing home dealt with my parents and their room. There were clothes all over the room and what clothes were in the closet and drawers were crumpled and very disorganized - despite my efforts of sorting things out once a month. I didn't have the time to go through everything and organize their clothes and possessions as I had to go back to work. Sengal stepped right in and said she would love to help out. When I arrived at my parents the next day, I couldn't believe my eyes! Not only was my parent's room nice and tidy (clean too!), when I opened their closets and drawers, all their clothes were beautifully folded and arranged so that you could see and have access to each and every piece! I was thrilled! It was such a relief to see my parent's room so organized and free of clutter. Thought you might want to know how smoothly things are going. Sengal really is such a great fit! Thank you for setting us up with her!"
Marcella A.
"Just a short note to thank you so much for all your support and the support of your staff in providing a two-week sitting service for my father-in-law during his stay in hospital after having suffered a major stroke. You personally provided me with assurance right from the start that he would be provided with the utmost care, respect and assistance that he may require and that provided myself and the family with comfort knowing that someone was with him during the night. Your staff was very efficient and gentle with him and that made it easier for the family to leave. As you know, he passed away on August 29 around 3:30 am. and when I arrived at the hospital. your sitter was still there, and she also helped the nurse clean him up and get him ready for the pickup from the funeral home later that morning. Thanks again and I must say that it was very refreshing from the first time that I spoke to you that not only that you provided this service but did it in a "HUMAN" professional manner which is hard to find in today's world. If the occasion arises for our family or friends to be in need of your services, I will certainly recommend your company highly!!!"
Emily
"My father had a horrendous hospital stay when he contracted C-Difficile, got bedsores and suffered delusions. It was a nightmare! Upon release, he required 24-hour care, which neither I nor his nursing home could sufficiently provide. ComForCare was recommended to me, and it was Renee, owner and care-provider, who came to our rescue. ComForCare went above and beyond in not only providing for my father's physical needs, but in nurturing his mental state with patience, compassion and respect. Our family continues to enjoy quality care with visits with ComForCare twice a week which both my mother and father look forward to for companionship, laughter and security. Thank you, Renee, for changing our lives so positively."
Anne
"I cannot speak highly enough of my caregiver Dolkar from ComForCare Toronto. She is intuitive, attentive and intelligent. She is very conscious of age and disability. She sticks to the same routine every time which is comforting to me."
Whether your loved one needs assistance only a few hours a week or around-the-clock, our team is happy to help! Call (416) 966-2100 to learn more about the transition care services offered through ComForCare Home Care (Toronto-Central, Ontario).