North York Events
ComForCare Home Care in North York is happy to serve as your resource for local events. The following upcoming events would be beneficial for individuals that are interested in home care, senior health conditions, the challenges of aging and more.
Monthly ComForCare Newsletters
Every month ComForCare connects with community centres and resources for seniors.
You can find all our latest news and events in our monthly newsletter.
Check out our past newsletters here and sign-up to receive monthly updates.
2018
July – From Sick Care to Health Care, Let's Talk About it!
August – Celebrating with Bernard Betel and Healthy Living Activities
September – World Alzheimer's Month, NYSC Active Living Fair, & Bernard Betel
Fall Prevention Strategies
Locke Library (3083 Yonge St, Toronto, ON M4N 2K7, Canada)If you have an aging loved one in your life, helping them reduce the risk of falling can be a great way to help them stay healthy and independent. This event will go over certain strategies and tips that can be used in the home to help prevent falls.
ComForCare provides an assortment of non-medical home care services to individuals in North York and Toronto, Ontario as well as in the surrounding neighbourhoods. To learn more about services provided through our agency, please call 647-349-3515.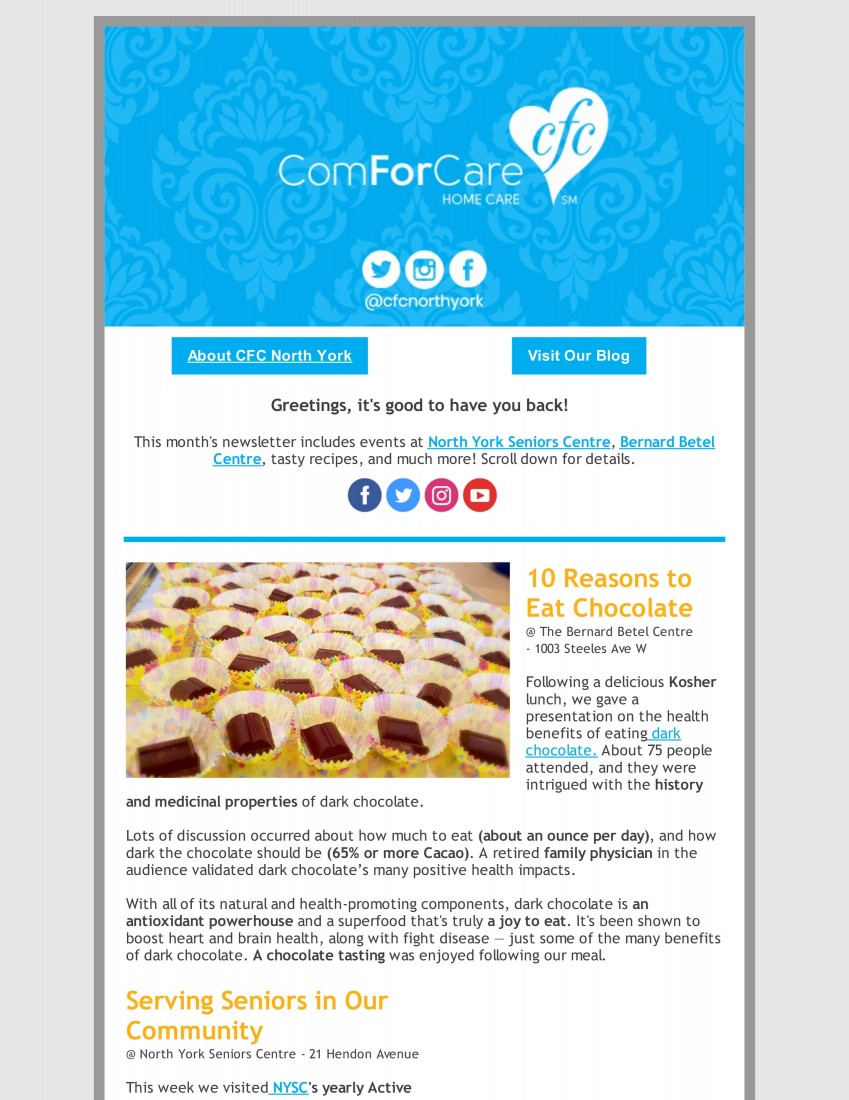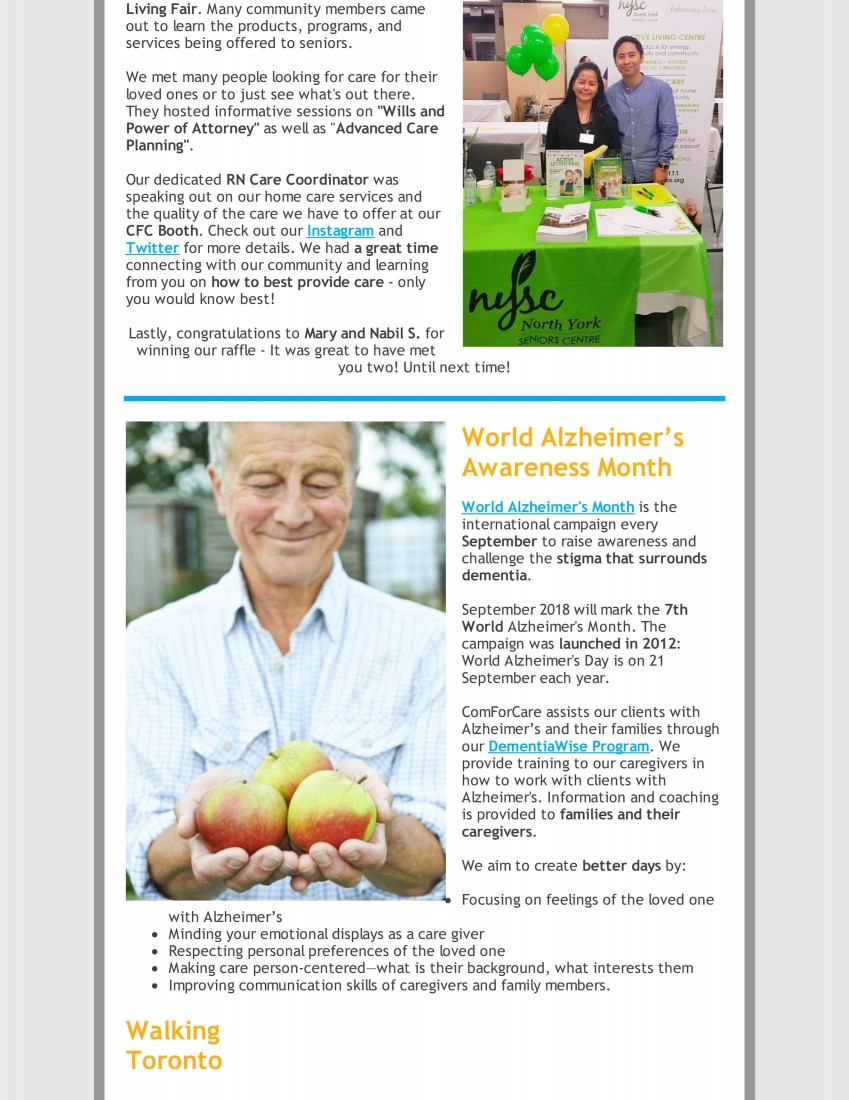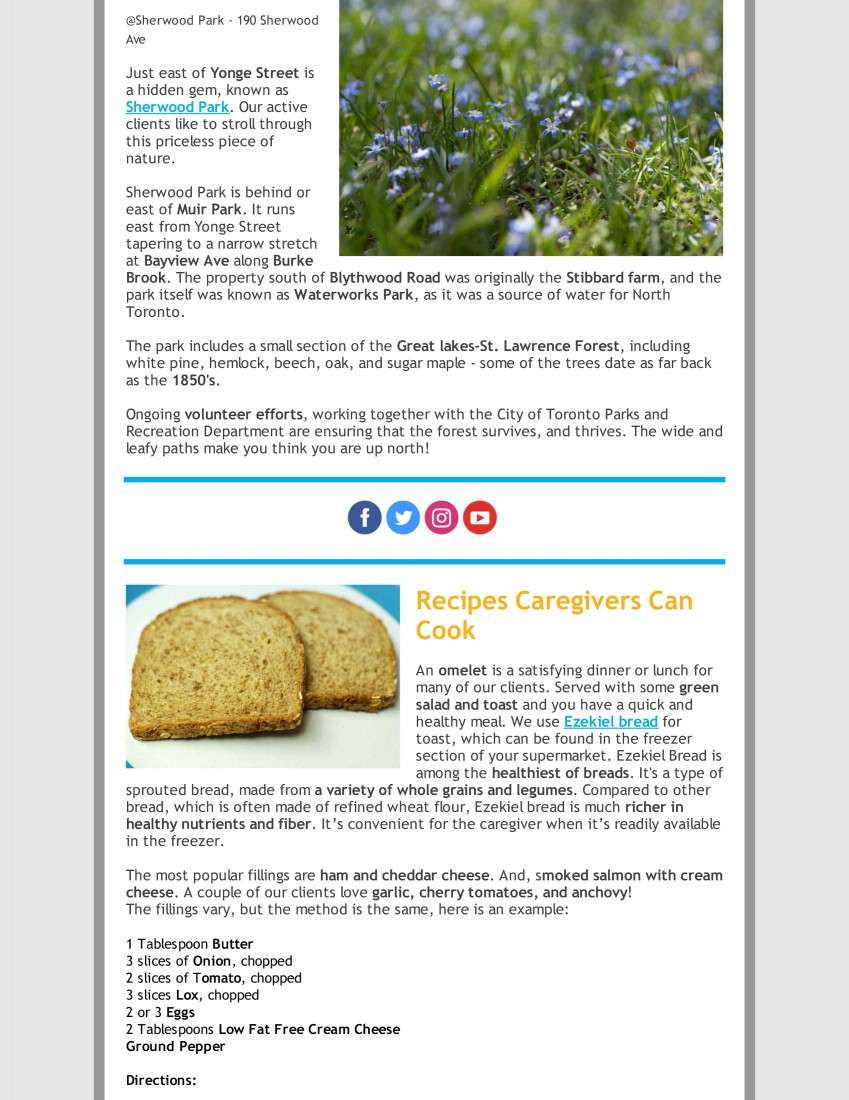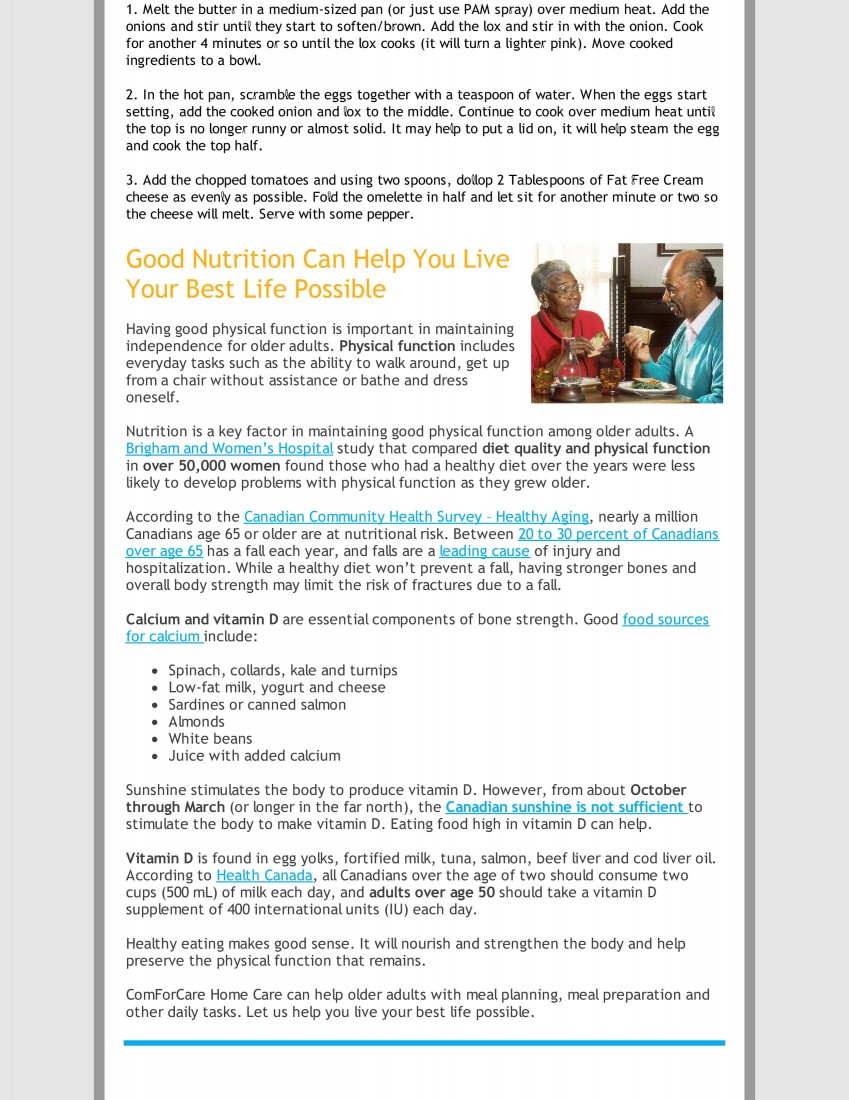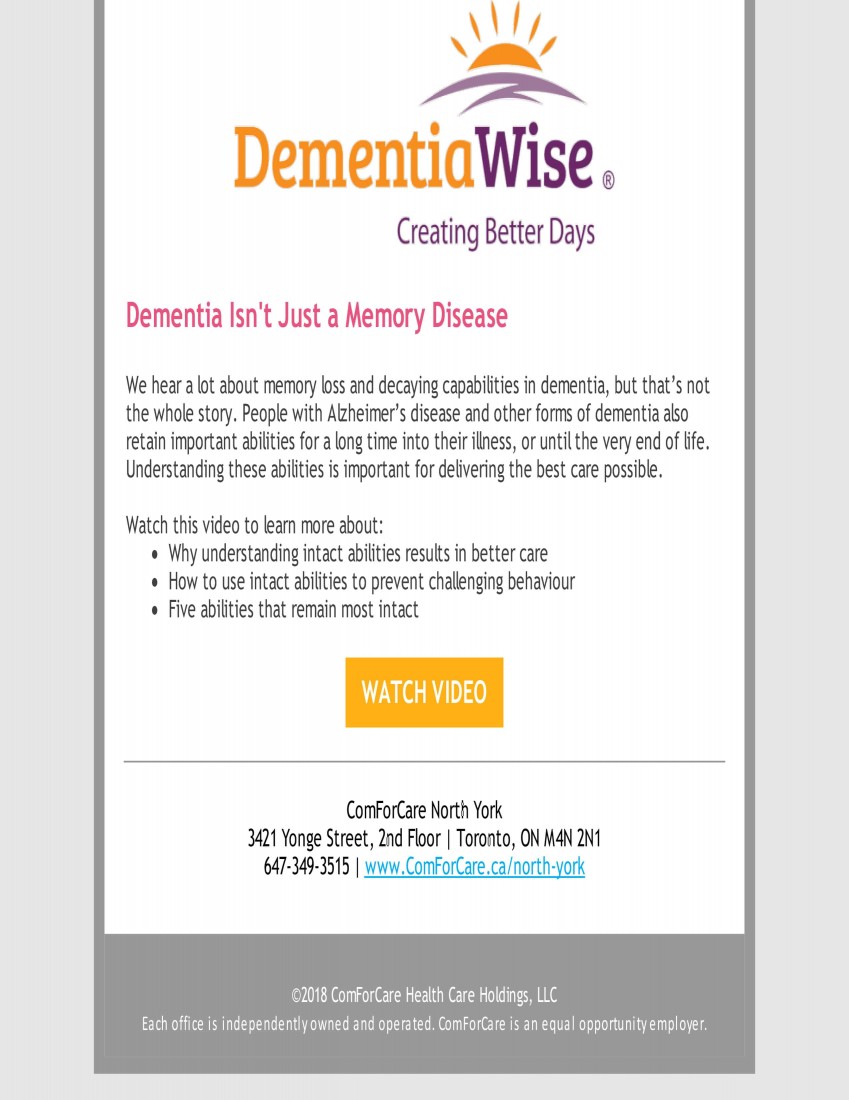 Whether your loved one needs assistance only a few hours a week or around-the-clock, our team is happy to help! Call (647) 349-3515 to learn more about the transition care services offered through ComForCare Home Care (North York, Ontario).