Relieving Anxiety and Agitation with Robotic Pets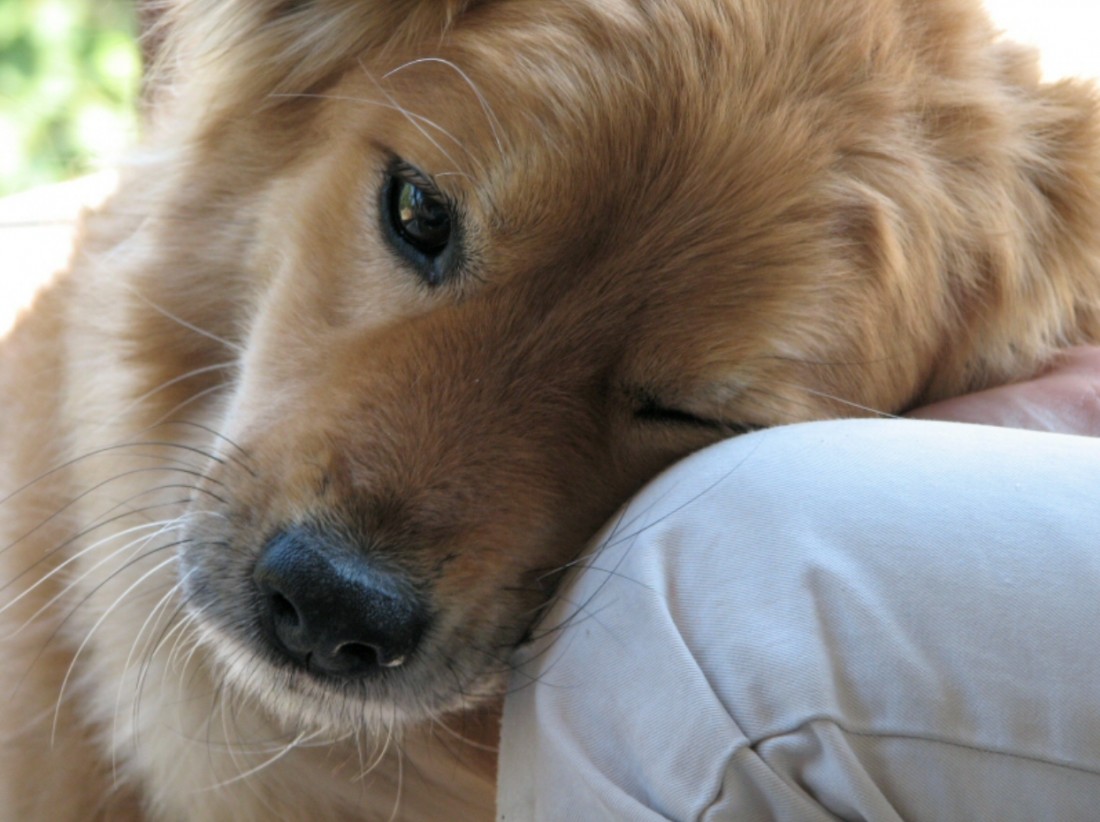 Many of our home care clients in Toronto suffer from memory loss, and some have dementia or Alzheimer's disease. One of the common symptoms is agitation. Often, the presence of an experienced Personal Support Worker (PSW) can help relieve these moments. In addition to the presence of a caregiver, we have been discussing with families the benefits of a robotic therapy pet for their loved one - especially if they have previously owned a cat or dog.
These pet companions are designed to bring comfort, ease, and fun to seniors experiencing dementia. With realistic fur, and pet-like sounds, they respond to petting and hugs with familiar pet-like responses. Cats are most commonly purchased, but dogs are available too.
We have observed that therapy pets have a remarkable effect on middle and late stage Alzheimer's disease. They are calming, soothing, and bring the person back to a time in their life when they may have had their own pet, or enjoyed a neighbor's cat or dog, for example.
The term "sundowning" refers to a state of confusion occurring in the late afternoon and spanning into the night. It is often experienced by patients with dementia. Sundowning can cause a variety of behaviors, such as confusion, anxiety, aggression or ignoring directions. Sundowning can also lead to pacing or wandering. A robotic pet can provide a distraction that helps ameliorate these behaviours.
It has long been established that pet therapy is emotionally beneficial for people suffering from memory loss, and other conditions. We often see therapy dogs with their St. John's Ambulance bandana perusing retirement home lounges looking for unsuspected seniors to give love and attention. Robotic pets have similar positive effects without the care, walking, and feeding of a real pet.
Research conducted in 2016 at the University of Texas, College of Nursing and Health Sciences, found pulse rate, pain medication and psychoactive medication use were all decreased with the use of robotic pets.
More than 80% of individuals with dementia suffer depression and 77% suffer from anxiety. These problems often result in hospitalization, increased use of medication and diminished quality of life for both caregivers and patients. Pet therapy helps stimulate older adults, and reduce anxiety.
Robotic pets eliminate the potential negative effects of animals to human beings such as allergies, bites, scratches, or even fear of the animals involved in therapy.
Florida's Department of Elder Affairs has been donating robotic pets to adults with Alzheimer's disease during the Covid-19 pandemic. The aim of this program is to give people a sense of well-being during Florida's stay-home orders and social distancing requirements.
Ageless Innovation is a supplier of robotic pets. The company has partnered with some jurisdictions to provide its "Joy for All" robotic companion pets (which were originally designed and launched by Hasbro). Our client's have been able to find several online retailers with stock available.
If you have a loved one with dementia or Alzheimer's disease, feel free to call us for advice on how to help them live their best life possible
Image By TheCozyCoffee
---
Dementia and the Magic of Music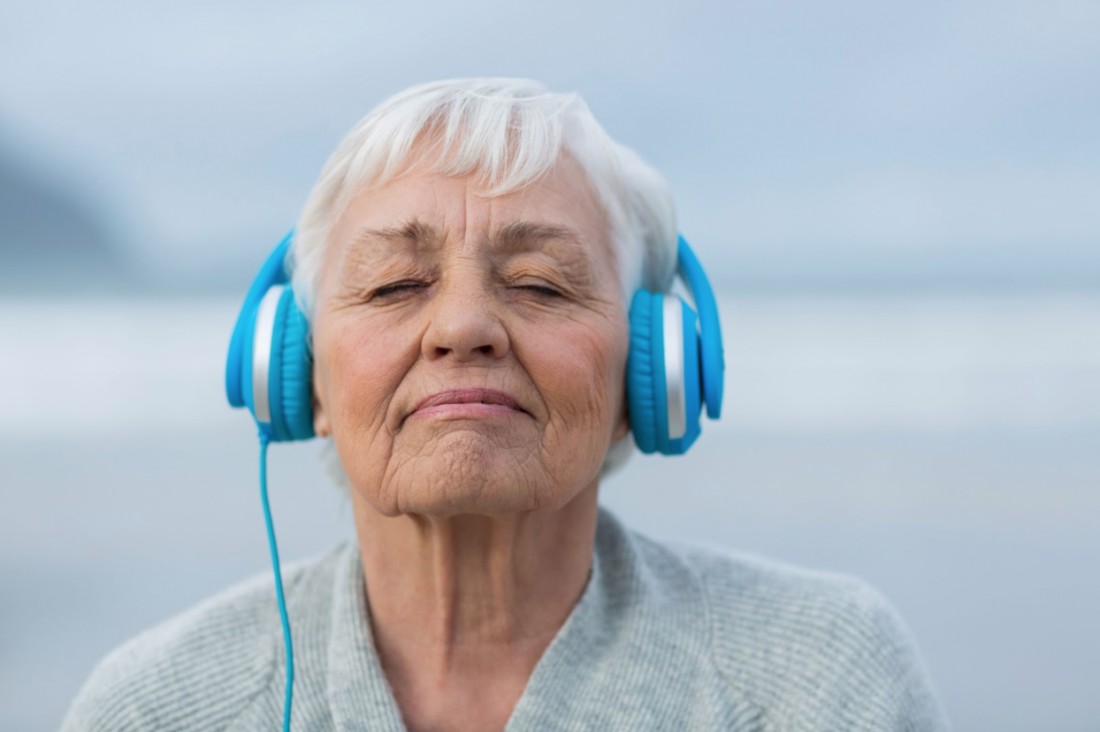 A few years ago, I went to a screening of the movie, Alive Inside, hosted by one of our sister ComForCare offices. It is a documentary film that explores the positive impact that music can have for people suffering from dementia and Alzheimer's.
The subjects in the film are literally brought to life, and become more animated by listening to familiar tunes, chiefly from their youth. The film is inspirational, and I would highly recommend it. Music activates the brains of those with neurological impairment. Language and memories may be lost, but music is still there. And, it can evoke a range of memories and emotions—energizing, soothing, calming, happiness. It is genuinely touching to see the people in the film experience joy, and the powerful memories associated with music of their younger years.
Toronto organizations that specialize in cognitive impairment use music with their dementia clients. For example, it is part of the day program at Baycrest. This program is excellent for those living with Alzheimer's and dementia. Retirement communities that offer Memory Care also use music therapy as part of their daily activities with their residents. It helps the community to socialize. And residents have fun at the sing-along. We work with individual families to develop suitable playlists enjoyed by the client. And our caregivers have a component of their time with the client dedicated to music therapy.
When developing a playlist, it is important to use music that is familiar to the client. Familiar music is predictable and thus reassuring, and comforting. My mom was born in 1930, and she liked songs like Tennessee Waltz (released 1948 when she was 18 years), and This Is My Beloved (released 1961, when she was 31 years). Research has shown that a person tends to breathe deeper listening to music he or she likes. Of course, what one person finds relaxing or pleasurable the other person may not like at all. Musical taste is very individualistic. So, it is important to determine the client's taste in music—classical, country, rock and roll, and so on.
The Alzheimer's Society (www.alz.to) has some excellent resources for music therapy. As does the Music Therapy Centre (www.musictherapyfund.ca), on Bloor in Toronto.
Craig Fossay, Owner ComForCare North York
11 Tips on Stroke Recovery at Home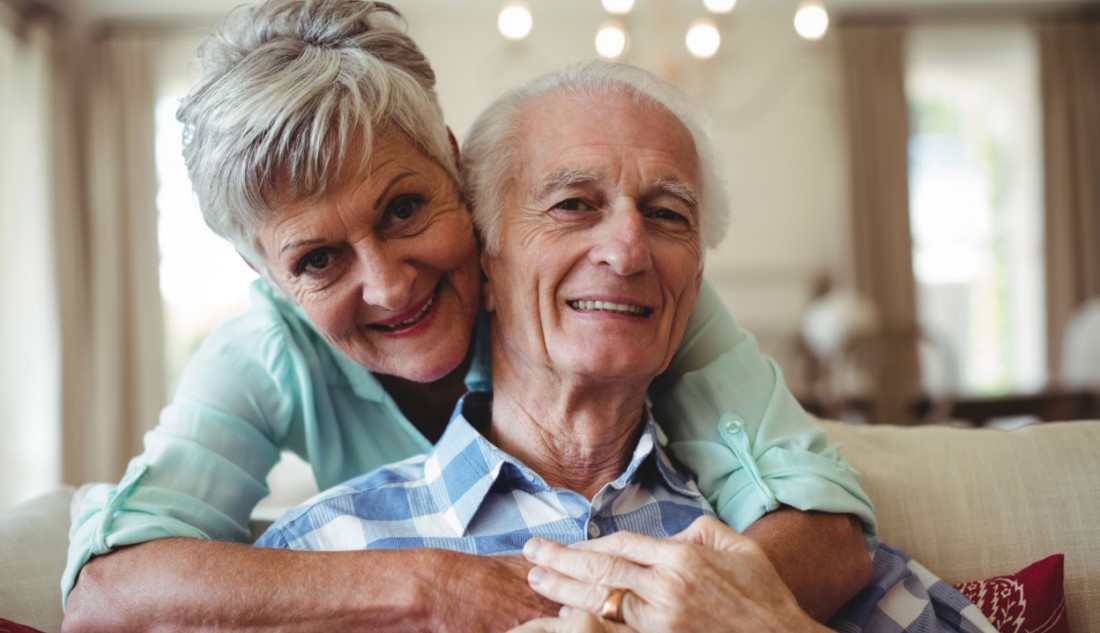 A stroke is a stressful life event. Recovery requires time in hospital, and then most likely a rehabilitation center. Strokes affect people differently. Depending upon its severity, a stroke will impact mobility, speech, swallowing, cognition, and bowel and bladder function. It may also impact vision and hearing.
Learning how to care for a patient after a stroke at home is all about putting yourself in the survivor's shoes.
Here are our top tips for stroke caregivers at home:
Encourage daily exercise
Many stroke patients struggle with motor impairments, and these need attention when the patient goes home. Encouraging daily rehabilitation exercise helps rewire the brain and hasten recovery. Routine movement is key in rebuilding neural pathways for the brain and muscles.
Our Personal Support Workers (PSW's) work with clients to make a daily habit of the exercise routines prescribed by a physio or occupational therapist. All our PSW's are supervised by a Registered Nurse.
Monitor diet and medications
Proper nutrition and hydration are vital to a stroke victim's recovery. You may have to make major changes in a loved one's diet in order to maintain steady recovery (alcohol consumption, processed foods, sugar, etc).
Our PSW's can prepare nutritious meals, keep your loved one hydrated, and provide medication reminders to ensure compliance with the discharge orders of the doctor. They are trained for feeding, especially with clients with dysphagia, and can monitor for unusual signs and symptoms.
Be helpful and foster independence
If you see your loved one struggling to do something e.g., holding cups or utensils or donning shoes, only help if they ask, or if absolutely necessary. Again, the key is to retrain the mind and that means having the client work on simple tasks, while progressing to more difficult ones all on their own. Being too overbearing can and will impede their recovery.
Home modifications? Consult your Occupational Therapist!
In Ontario, most, if not all, hospitals prepare each patient for discharge. This includes consulting with your medical doctor, pharmacy, physiotherapists (PT's), and occupational therapists (OT's).
Upon discharge your OT will assess your living space in the next few days to ensure safety measures are in place. Clients who have survived a stroke are at high risk of falls due to common balance problems. Your OT will recommend installing grab bars, a shower chair, non-slip mats, and possibly mobility devices such as canes or walkers.
Our PSW's can be there for your loved one to ensure their safety and the routine use of these recommendations given by your OT.
Record side effects of medication and post-stroke
Most stroke survivors are put on multiple forms of medication that each serve a different purpose (for example, blood thinners, cholesterol control, etc.). They may also exhibit other unexpected side effects not attributed to any of the medications. A caregiver who knows a client inside and out can pick up on these nuances and act accordingly. Our PSW's document clinical notes, and these are made available to the nursing team and other medical professionals (geriatricians, neurologists, etc.), with the permission of the client.
Remain steadfast and patient
Expect to see improvement over the coming months, especially if your loved one is keeping up with rehab exercises. One thing to remember is that stroke recovery is not linear. It will be a very emotional time for all parties involved. Constant support and patience during some periods of decline is what they will need. As long as there's a general pattern of improvement, periods of progress and decline are to be expected.
Keep pushing past the plateau
Many stroke survivors experience a period of slow recovery. This slowdown is typically seen after 3-5 months into recovery. Many therapists will say they've reached a plateau and will need to be reassessed. However, this is not a sign that recovery is stopping. It's best to treat this signal as a need to reassess care and not as a reason to stop recovery. Continue to make small goals and necessary changes to care. Your brain is capable of healing decades after stroke. Recovery can only continue if we keep working on it.
Fall Prevention and Recovery
Long after you've installed all the recommendations made by your OT, falls can still occur and be incredibly damaging to your loved one's status and recovery.
Always ensure that your home is properly adapted and maintained each day. Replacing worn down rugs, clearing clutter on the floors, proper lighting and wearing proper footwear can all aid in preventing falls.
Despite all our efforts to ensure safety, falls can still happen. It can be difficult for stroke patients to get up off the floor, so falls should be taken very seriously. If a fall occurs, seek medical attention and rethink your home modifications.
Be supportive of emotional healing after stroke
There are many emotional changes after stroke to be aware of. Sudden outbursts of crying or laughter could be the sign of pseudobulbar affect which can be treated with medication or it may resolve on its own.
Other times, stroke patients might be dealing with the anxiety, depression, or grief that naturally occurs after stroke. Try to be understanding of this challenging time.
Join support groups
It's helpful to create connections with other stroke patients and caregivers on the road to recovery. You can look for some in your area, www.heartandstroke.ca
Celebrate Small Wins
We understand that even with support in place, every client recovers at their own pace. Acknowledging your loved one's progress no matter how big or small can help both you and your loved one stay motivated during recovery. Our caregivers are empathetic and always put the interest of our clients' first. We work together as a team to care for each other like family!
ComForCare North York is experienced in helping stroke victims recover. All of our care is supervised by a Registered Nurse. We can interact with doctors, physiotherapists, occupational therapists and others to provide a comprehensive level of care in the home. Call us today if you have any questions.
Craig Fossay, Owner of ComForCare North York
Overcoming Home Care Challenges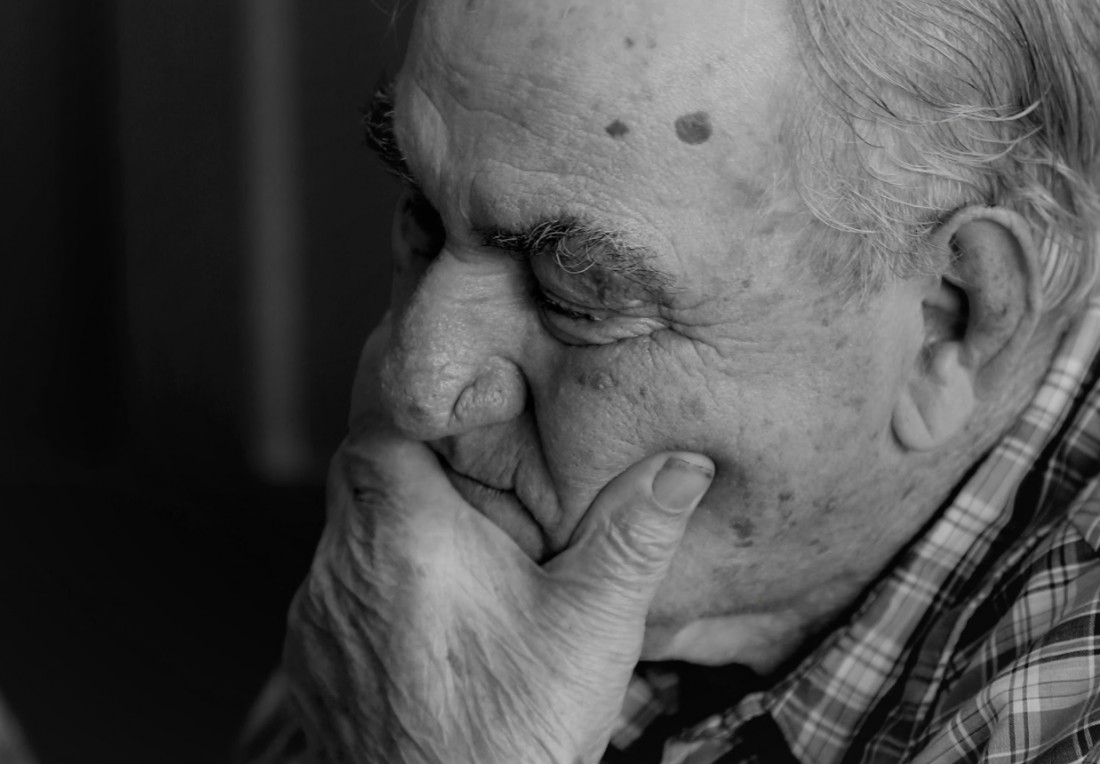 Craig Fossay, Owner ComForCare North York
Families in North York need the services of home care agencies every day. Recent events have made some families worried about considering a long-term care home or retirement community as a future living option for their loved one. Some of these settings in Toronto were hard-hit by the coronavirus disease.
Seniors living with dementia often require more support. This includes the need for companionship, safety supervision, meal preparation, medication reminders, and other housekeeping tasks. Increasingly, ageing in place, with support from outside home care is a desirable option. Transition from hospital to home, mobility challenges, and chronic diseases often dictate the need for in-home care. Whatever the reason, private home care helps take the worry off your shoulders when you can't be there for an ageing parent.
Home care services from the CCAC/LHIN are excellent and free-of-charge. The challenge we see is that the need for care often exceeds what publicly-funded agencies can provide under OHIP -- especially non-diasbled seniors living with dementia. Private agencies are often retained to provide a comprehensive level of care and consistency.
Home Care Pulse is an organization that helps monitor client satisfaction in the Home Care industry. They completed a survey recently of some of the common challenges families experience. We thought it really resonated, because our ComForCare business model aims to prevent these frustrations from occurring.
Understanding client-centred care—Not understanding clients holistically can create an immense disconnect —what are their lived experiences, and how does this influence care needs, communication and behavioral approaches. Our team delves into the social history of our clients right at the start—their background, profession whilst working, hobbies, religion, ethnic origin, interests, musical taste, personality, family circle, close friends, favourite foods, food allergies, community activities, and other salient information. This helps us develop an individualized care plan, and match a suitable caregiver.
Too many caregivers—A new caregiver at the client's door for each shift is not a welcome experience. Every client benefits most by developing a trusting relationship with their caregiver. Consistency is key. This aids in understanding and meeting client expectations and needs. The need to orient/train a new caregiver on client routines and nuances of the care plan can be onerous for a client and their family. ComForCare North York creates a trusted client relationship with a cohesive care team. ComForCare will vet the caregivers with the family before they are assigned. Due to the Covid-19 outbreak, we have restricted caregivers to take on only one client.
Punctuality—some caregivers are not always on time. This inconveniences families, and may pose safety risk for clients. Our caregivers consistently use our Caregiver App wherein they receive our client's care plan, confirm the date and time of their care, and receive daily reminder notifications to keep them on-time. We closely monitor the punctuality of our team daily. Anyone that is consistently not on time is at odds with our value of Care like Family.
Quality of care—the skill level of different caregivers can vary, same with their communication and interpersonal skills. We aim to have a consistent level of care for each client and level of skill with each caregiver. Training each caregiver in the needs of the client is carried out by our Care Coordinator, a Registered Nurse—before a Personal Support Worker (PSW) sees the client. The personalized care plan is on the same Caregiver App. The PSW will document all tasks completed, every shift. Family members can view its progress on our Family Portal. Any clinical notes are recorded, as well. Accountability is enhanced through this level of transparency.
Too much phone time—some caregivers are notorious for staring at their phone instead of paying attention to the needs of their client. We have a strict policy of limited personal use of smart phones for caregivers, while they are caring for their client. If there is a lull in their activity with the client, they have a list of tasks to be completed that will be useful for the client and the family.
Cooking—many caregivers need to be trained in the dietary expectations of our clients. We work with families to understand meal preferences of their loved one. Caregivers are trained in cooking recipes that are enjoyed by their client—examples, baked chicken breast, poached salmon, grilled cheese, scrambled eggs, roasted pork tenderloin, green salad, green beans with almonds, rice pilaf, and pasta!
Language and culture—the labour market for PSWs in Toronto is composed of many different ethnic backgrounds. We pride ourselves in this diversity, seeking out and hiring experienced certified caregivers from accredited facilities in Ontario. It is also vital for our PSW's to have appropriate interpersonal skills, and ability to communicate effectively with the client.
Caregivers calling in sick—everyone gets sick, it happens to the best of us. Many PSW's have young children they care for. We make sure our PSWs notify us as soon as possible, if they are not able to make it for their shift. We ensure there is a healthy bench of back-up caregivers that can be mobilized at a moment's notice--prefering to staff a substitute with previous experience working with the client.
While there are many challenges associated with in-home care, all of them can be remediated by using a professional home care agency. Please contact us anytime at (647)-349-3515 or email us at cfossay@comforcare.com.
Seniors Battling Isolation and Loneliness During COVID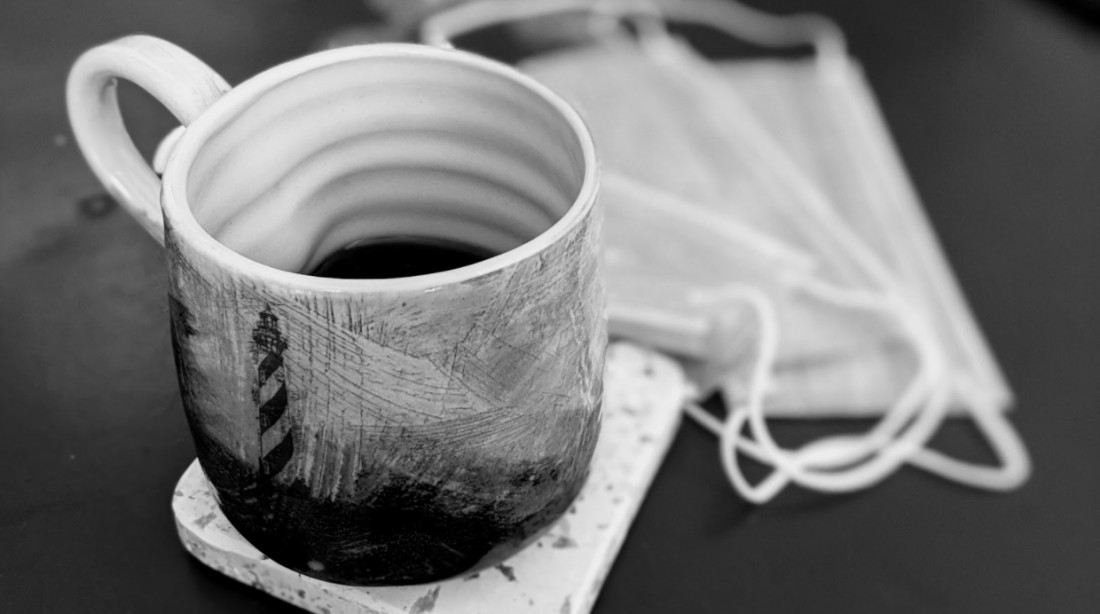 Craig Fossay, Owner ComForCare North York
June 8, 2020
The COVID-19 virus has had many adverse consequences. One group that has been hit particularly hard in Toronto is seniors. The penetration of the disease in the overall population remains relatively low, but the impact of less interaction with others is very high—especially on seniors.
Social distancing restrictions were formally implemented by healthcare officials about three months ago, with only essential services available. While the economy is starting to open up, people have been urged to stay safe by socially distancing. This is vital to flatten the curve of growth, and preserve capacity in our hospitals. The behavioral adoption of social distancing however is resulting in many isolated and lonely seniors. Most people are restricting close interaction to their nuclear family, cocooning under the same roof. We see that neighbours, friends, and family that were once frequent visitors to our clients, are no longer willing to undertake what is a high risk behavior for the sake of their loved one. The culture associated with being "locked down" means many elderly people have very limited social stimulation. Not all seniors understand the need for social isolation, and some are even feeling shunned.
Activities that once served as a social outlet, such as going to Tim Hortons for coffee, a place of worship, or a seniors' centre, are no longer available. With fewer options to socialize, we are seeing an epidemic of loneliness, anxiety, and depression. The most at-risk group seems to be seniors over 80 years of age.
Our elderly home care clients include 24-hour cases, 12-hour cases, as well as many that are less frequent. Clients with dementia and Alzheimer's disease often require near constant care, and this need has been shifted, in many cases, to an elderly spouse, or other family member. In turn, primary caregivers are getting burnt out, with the lack of community activities, options for respite, and growing concerns over COVID-19.
The physical and mental health benefits of social interaction are well established. The lack of social interaction can lead to negative consequences, such as increased blood pressure, heightened cortisol levels, disrupted sleep patterns, anxiety and depression. Luckily, many organizations still offer useful activities and tools to help caregivers battle isolation and loneliness. The Alzheimer's Society has some helpful online resources for families.
Some seniors are tech savvy, but many are not. The penetration of online meetings using Zoom, FaceTime, and Google Hangouts is ubiquitous amongst baby boomers and younger generations, but we find that many of our elderly clients are reluctant to use these tools, or simply can't manage to navigate them on their own. Some still don't have Wi-Fi in their homes, or access to a smartphone with available data.
For families that can afford daily private care, the nurses and Personal Support Workers (PSW) that we employ are an invaluable constant in the lives of our clients. They help alleviate feelings of loneliness and isolation with genuine social interaction and consistent quality homecare -- our tech-savvy PSWs will also assist our clients and families with FaceTiming Grandma!
We recommend routine phone calls with family and friends for those with barriers to a video type meeting. For those who are able, getting outside for a walk, doing some gardening, and engaging with their community from home via the telephone are all cathartic activities. We have a couple of clients that have volunteered to make phone calls—one for their church, another for a political party.
Fortunately, our community is stepping up to this challenge. We are working with Hand Over Hand Network (H2O), a Markham-based not-for-profit community organization. Its mission is to increase the social inclusion of seniors by fostering interactions. They have a team of young volunteers (mostly University students) that they will match with a senior to provide regular telephone or video visits. Services are offered in six different languages. Services like these are an invaluable support to overcome isolation and loneliness by seniors in these challenging times.
Whether your loved one needs assistance only a few hours a week or around-the-clock, our team is happy to help! Call (647) 349-3515 to learn more about the transition care services offered through ComForCare Home Care (North York, Ontario).